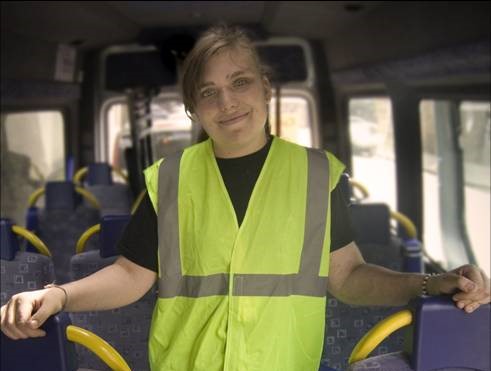 Charlie Taggart joined Action on Disability Youth Service in early 2003 aged 11 years old. She came to us with great enthusiasm and a broad smile. It was obvious from the start of her time with us, that Charlie was one of those people who wanted to help. She was always reaching out with a helping hand, and it's fair to say that this is who Charlie remained to be, and how we will remember her.
She was full of self-belief and confidence and was reluctant to let any barriers stop her from achieving. Charlie was part of one of our first groups at AoD to achieve the gold Duke of Edinburgh awards and tapped into her love of supporting animals through this scheme. She then became one of our most reliable, committed, and generous volunteers, supporting other young people make sure they had full access to all the activities we had to offer. Charlie was a great achiever, and her natural progression was to access opportunities with the AoD Employment service, gaining fulltime employment and eventually securing her own place to live.
Of course, Charlie had the support of a wonderful loving family who always encouraged her to be brave and get out there and do her best, which she did.
We will treasure our fond memories of Charlie. She was a warm, generous, thoughtful, funny, confident kindhearted young woman and if ever there was an ambassador for what we do and what young Disabled people can achieve, Charlie was the best example.
Our thoughts and condolences at this dreadfully sad time are with Doreen, Gemma, Tony and all of Charlie's family and friends.